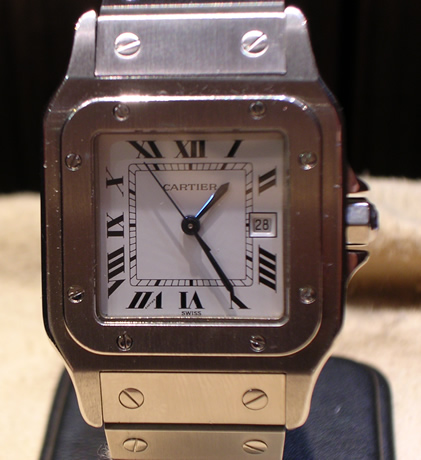 Payment
We accept the following payment methods:
Local Deal
Cash
Credit cards (Visa or MasterCard)
EPS
Interest free instalment plan from HSBC or BEA (12-month / 24-month)
WeChat Pay
International Deal
Payment should be done by bank wire.
After the confirmation of an order, payment should be made within 3 days and a notification should be sent to us. Otherwise, we reserve the right to offer the item to other customers.
International Delivery
Purchased items will ONLY be sent after the payment clears.
Shipment will be made within 3 working days after the receipt of the payment.
All purchased items will be sent by FedEx with full insurance or requested shipping method. A tracking number will be provided through email.
We do NOT ship to any P.O. Box address.
Apart from the shipping charge, buyers should be responsible for all customs charges, taxes and handling fees, if applicable.
Warranty
We guarantee all the items we sell are authentic.
A 6-month warranty is provided from the date of purchase. Customers should be responsible for all delivery costs.
We do not provide warranty service for complicated watches.
Our warranty does not cover bracelet, straps, case, crown, crystal / glass, water resistance, nor any damages caused by excessive wear or inappropriate use of the watch.
If the watch is opened or modified by a third party, we reserve the right to discontinue the warranty.
Return policy (Applies Only to International Deal)
If you are not satisfied with the watch received and would like to ask for a refund, a notification MUST be sent to us on the same day the watch is received. The item should be shipped to us within 3 days after the notification.
Returned items must be sent by reliable courier with insurance. A tracking number should be provided to us.
Money will be refunded as the selling price minus all the shipping charges & handling fees, if any.
Refund will be done within 3 working days & will ONLY be done after the receipt of the returned items.
Returned items must be in the same condition as supplied. Otherwise, the items would be non-refundable.